Will Paintless Dent Removal harm the value of my vehicle?
No! PDR actually protects the value of your vehicle, because it does not use paint or body fillers. The factory finish of your vehicle is not affected.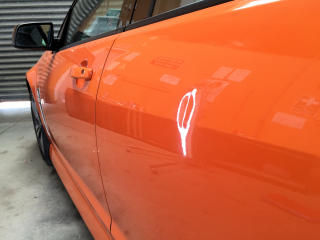 Will Paintless Dent Removal damage the existing paint surfaces?
Usually not, considering today's advancements in acrylic urethane paints, as they are far more flexible and durable. Typically, a ding or dent can be taken out and the paint will be left in excellent condition.  Vehicles that have had previous major panel and paint repairs may not be able to be repaired successfully.
How long does Paintless Dent Removal take?
Most repairs can be completed within a hour; under cover parking and a power point are required.  Complicated dents can take several hours to repair.  Weather permitting the repairs can be done at your home or workplace.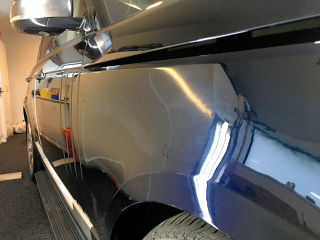 What sized dents can be removed?
From very small to very large. Dentman Ltd can repair roofs and bonnets that have been walked on, but remember not all dents can be repaired successfully by PDR and therefore will require the traditional method of panel and paint
How accurate are the repairs?
Dentman Ltd always strives for 100%; we will tell you at the time how good we will be able to repair it.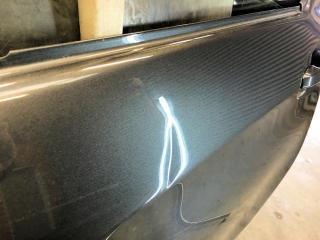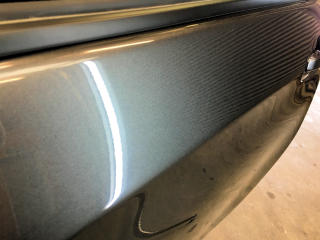 Can you remove creases?
It all depends on how severe the crease is and if I can gain proper access.  Most of the time, they can be repaired with an 80 to 100% accuracy.
What if the paint is chipped or scratched?
We can usually remove light scratches after the repair is finished.  If you supply touch up paint we are more than happy to touch it up for you.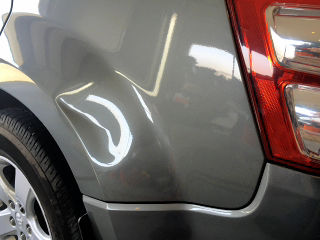 Will my insurance pay for Paintless Dent Removal?
In most cases, yes!  However, our PDR estimates are often less than your deductible excess.  Apart from vehicles badly damaged by hail.
Thinking paintless dent removal - think Dentman